* Click here to join my email club! *
NEWS.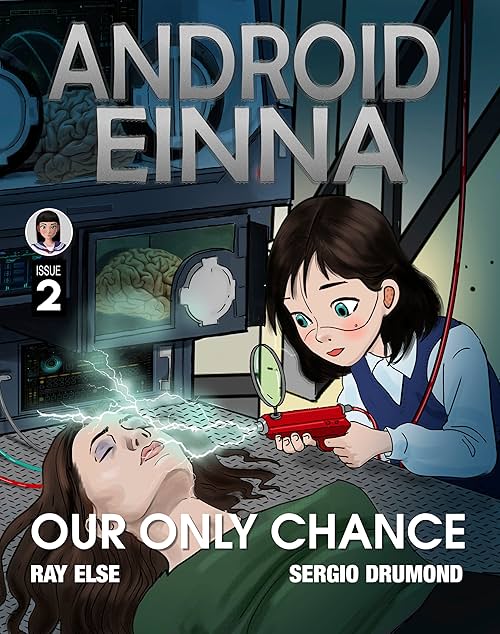 Written by: RAY ELSE
Art by: SERGIO DRUMOND
Price: $1.99

A DIFFERENT KIND OF FRANKENSTEIN.
Android Einna, the supreme A.I., created by the genius student Manaka Yagami and Professor Akagawa. Android Einna, searches for the key of life, while a certain Tagona of the Yakuza schemes how to mass produce her to sell to the military and for his own personal army. Based on the well-received A.I. Chronicles novel 'Our Only Chance'.

Buy now on comiXology!
Graphic Novels.

SCI-FI Novels. The A.I. Chronicles

MYSTERY Novels. The First Kiss Mysteries

ROMANCE Novella.
SHORT STORY.